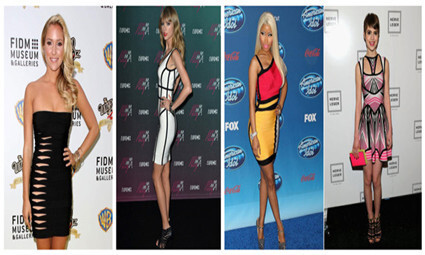 About the description of the HLBANDAGE dress
Wednesday, 16 August 2017

9

778

0
1.How to Choose the right Bandage Dress Size?
> Although bandage bodycon dresses are very forgiving it pays to make sure you are getting the right size. Here's what to keep in mind:
> A properly fitted bandage dress will stretch up to 4 inches around your body (with more stretch felt across your bust and hips).
> The dress is designed to fit snug like a second skin. It is strong and often doubles as shape wear.
> Traditional bandage styles will hit about 3 to 4 inches above your knees. Midi lengths will hit approximately 1 to 2 inches below your knees.
[SIZE GUIDE]

2.Washing instructions
First, with cold water, can not use hot water, so as not to deformation.
Second, with alkaline low soap or neutral soap washing, because the alkali can destroy man-made fibers.
Third, the washing can not be used force twisted, so as not to twist the fiber.
Four, on the shade to dry, do not sun exposure.
3.Material description
Bandage dress is made of high elastic fabric to achieve tight, self-cultivation dress, its color is very bright, feel very slippery, close to the silk feel. This is a high-grade fabric, you can hand wash, there is silk texture, but not as delicate as silk. It is made of mixed fabrics of synthetic rayon, spandex and nylon. Rayon is the best fabric for long wear because it breathes, provides support, and is durable. Spandex and nylon can not only soften the rayon, but also provide stretching and delicate luster.

4.Wearing occasions

Bandage dress, mainly for stars or hosts to attend the conference, awards ceremony, high-level banquet party, as well as fashionable women to participate in birthday party, wedding, performance reception. Bandage dress is very fashionable, the past two years, with the Oscar popular red carpet is a bandage dress to do uniforms.